O Ce Biel
From the Friulan song "O Ce Biel Cjiscjel a Udin"
Memories of 1970s Friuli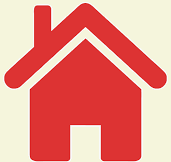 In autumn 1975, I arrived in Udine, capital of the Friuli region of north-east Italy, to begin the teaching year at the Oxford School of English. I stayed for two years before moving down the road to the Veneto. These writings are the fond memories of a formative time, which felt more like my university years than those provided by the actual university I had recently left. I learnt so much and had enormous fun, with people, places, language, food and more. It all happened a long time ago but the experience has stayed with me, almost as fresh as it was then. I regularly bore people with these stories; this is an attempt to reduce that urge. Others contribute. The "Arrival" section contains Chris Taylor's recollections as well as my own. The "Trieste" and "Udinese" sections are his. Charles Thompson has written poems. I've included a section by Don Riley, "Merlot".